Premium Tree and Shrub Care for the Wichita Area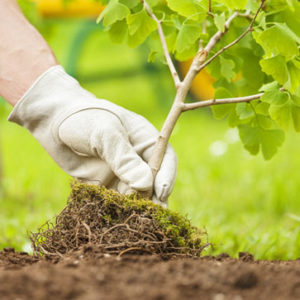 Maintaining your trees and shrubs is vital to protecting your investments. When pulling into your driveway, the first thing that should catch your eye is your blooming shrubs and ornamental tree growth. For New Frontier Lawn & Tree Care, providing your trees and shrubs with premium care is our top priority.
It's all about strong growth and healthy nutrients.
If time is not on your side and you need some assistance providing your trees and shrubs with seasonal nutrients, it's time to get in touch with New Frontier Lawn & Tree Care. Our trained professionals are committed to beautifying Wichita and the surrounding areas.
A Tree & Shrub Program for Beautification
Caring for trees and shrubs requires careful planning – that's why our comprehensive program begins with an assessment of your landscaping, ornamental trees, flower beds, and shrubs. We analyze the ever-changing needs of your ornamentals and then devise a nurturing plan. This plan is combined with an integrated pest management program to add even more protection to your ornamental trees, shrubs, and flower beds.
What can you expect?
Dormant Oil: Horticultural oil application to control overwintering insects such as Galls, Mites, Scale, and Aphids.

Spring Fertilization: Utilizing a deep root fertilization in the spring will keep your property healthy. Allowing your lawn to recover after the stresses of winter, aiding in growth, and keeping your green spaces green.

Insect Control: Our New Frontier Lawn & Tree Care specialists are experts in insect control for your green spaces. Using passive control methods, like oils, as well as advanced broad-spectrum pyrethrum spray, we're able to control those insects for you.

Disease Control: Diseases can absolutely decimate trees and shrubs if left unchecked and diagnosing and treating these diseases can be difficult. At New Frontier Lawn & Tree Care, we know the signs and symptoms of these diseases. Our comprehensive treatment program helps to protect your ornamentals. We even offer free follow-up treatments if needed!

Fall Fertilization: Providing your ornamentals with deep root fertilization in the fall will give your trees and shrubs a nutrient-packed fertilizer as well as an organic root stimulating supplement. Boosting the health of your root systems is key to maintaining the health of your trees and shrubs.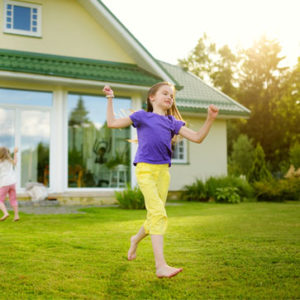 Optional Services for Even More Beautification
If your trees and shrubs need a little more care than what our traditional services provide, the specialists at New Frontier Lawn & Tree Care may suggest these optional services to help improve your curb appeal.
A direct injection of fertilizers and nutrients will help boost your trees immune system and foster strong, healthy growth.

Insecticides can be applied to help control various insect pests like borers, leaf miners and elm leaf beetles.

Fungicides can be applied to combat fungal ailments like scab, anthracnose, and wilt diseases.

Fertilizer is a great addition to any growing plant and will help to address any nutritional deficiencies in the plant, making for a healthier and more beautiful tree or shrub.

Bed Weed Control with both pre-emergent and post-emergent weed control products will allow us to take back your flower beds from the nutrient-stealing weeds.
A Beautiful Yard Happens Now
Here at New Frontier Lawn & Tree Care, we believe that you deserve to have beautiful blooming trees and shrubs to go with your lush and healthy lawn. Our specialists are trained to give you exactly that!
We take the time to assess the needs of your lawn, flower beds, trees, and shrubs to create a customized plan to beautify your home. Don't delay, now is the time to call our experts to set up an initial consultation.
Contact New Frontier Lawn & Tree Care today to hear more about our
innovative lawn care services and solutions.
Contact New Frontier Lawn & Tree Care Today!