Core Lawn Services with a Personalized Approach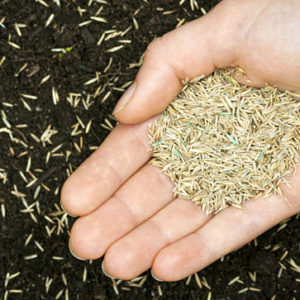 With more than 45 years of experience and 30 years in business, New Frontier Lawn & Tree Care has the know-how to care for residential and commercial green spaces. In addition to premium lawn care services and a comprehensive tree and shrub program, we also specialize in additional care programs to maximize your green spaces.
Our services go way beyond just treating crabgrass and spring fertilization.
Perimeter Pest Control
Those pesky pests that find their way into your trees, shrubs, and grass can cause significant damage to your property. They can spoil the look of your lush lawn and landscaping, not to mention disrupt your outdoor quality time with the kids.
Don't let these pests take control of your lawn! It's time to get your lawn back.
Our Perimeter Pest Program will help protect your home from invasions of unwanted pests such as spiders, ants, beetles, fleas and ticks.
We begin by creating a protective 10 feet wide barrier of our broad spectrum pest control material around your home. These well-tested and long-used pest control materials leave no residual odor or staining. You won't have to worry about any damage to your trees, shrubs, or landscaped plants.
Once this barrier is established, we will re-apply every 5 weeks to maintain pest protection. If the pests are persistent and you aren't seeing the results that you want, don't worry. We offer free re-applications in between treatments if necessary.
Add-On Essential Services
At New Frontier Lawn & Tree Care, we want to beautify your property, boost your curb appeal, and help you get the most out of your lawn. Some of our additional services include:
Core Aeration

Overseeding

Bed Weed Control

Grub Control

Disease Control

Lime, Gypsum and Sulfur

Micro-Injection

Flea and Tick Control
An Advanced Approach to Comprehensive Lawn Care
You deserve a lawn that is lush, green, and insect free. That's why the Additional Care Programs from New Frontier Lawn & Tree Care are customized for each customer.
Ready to get started?
Contact us today to learn about our additional services and packages that bring your yard back to life.
Contact New Frontier Lawn & Tree Care today to hear more about our
innovative lawn care services and solutions.
Contact New Frontier Lawn & Tree Care Today!