Tradition is at the Heart of this New Frontier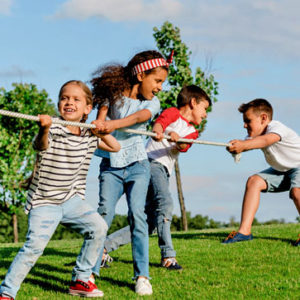 For 30 years, New Frontier Lawn & Tree Care has been delivering personalized lawn and tree care solutions to homes and businesses in the Wichita, Kansas area. Being locally owned and operated, this community is not just where we work, it's where we live too! After three decades we've become the go-to provider of tailor-made lawn and tree care solutions with out-of-this-world customer service to homes and businesses in and around the Wichita area, including:
Andover

Augusta

Derby

El Dorado

Goddard

Haysville

Hutchinson

Kechi

Maize

Mulvane

Newton

Rose Hill

Valley Center
Why Choose New Frontier Lawn & Tree Care?
Certified Territory Manager
Achieving stellar customer service is our top priority. One way that we achieve this is by assigning each property one safety trained, certified lawn care professional. This way, we'll be able to get to know you and your individual lawn care needs, to better serve you. While providing you with our services, we understand that we are also guests on your property. Creating and maintaining a relationship centered on accountability, responsibility, trust, and respect is our goal.
Custom Programs Tailored to Your Property
Not all lawns are the same! From soil composition to turf type, we know that every lawn, plant, tree, and shrub is unique. That's why we believe that every lawn service should reflect this. Our customized approach means that we're able to tailor most of our services to every individual lawn based on their needs. We get your lawn exactly what it needs, exactly when it needs it.
Two Passes For Best Results
Most lawn care companies will treat a lawn once and then move onto the next, not us. At New Frontier Lawn & Tree Care, we'll go over your lawn first with our custom dry fertilizer. Once that's finished, we'll go over the lawn a second time for weed control. Our thorough process means your lawn will be thicker and greener than ever before.
No Hidden Charges, Guaranteed Satisfaction
We believe in being straightforward and transparent. That being said, all of our work is guaranteed. We aren't happy until you're happy. If you aren't satisfied with the results, then we'll retreat your property. No hassle. No problem. No charge. You'll never be hit with any surprise "in season" charges that you may see with other lawn care providers. You deserve to see the results that were expected at the price that was expected.
Reliable & Free Follow-Up Service
At New Frontier Lawn & Tree Care, we want you to be happy. One way that we ensure your satisfaction is through our policy of reliable and free follow-up services. If, for any reason, you're not satisfied with the results of your treatment or service, give us a call. We are committed to responding to your call within two working days. Your satisfaction is our goal. If there are any problems, we'll be there. You can count on us!
Contact New Frontier Lawn & Tree Care today to hear more about our
innovative lawn care services and solutions.
Contact New Frontier Lawn & Tree Care Today!