Thorough Efforts for a Lush, Green Lawn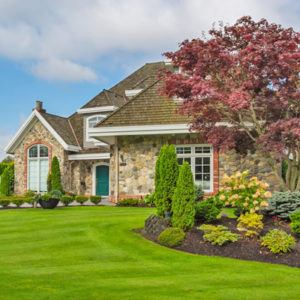 A perfectly manicured lawn is a point of pride for homeowners everywhere. Getting the fertilization right, timing the weed control, and keeping the pests at a minimum is key. The problem for most homeowners is time. Getting that pristine lawn takes a lot of time, which not everybody has. That's where New Frontier Lawn & Tree Care comes in.
When it comes to enhancing your curb appeal, nobody is more dedicated that New Frontier Lawn & Tree Care. We specialize in making your green spaces just that – green.
Want to know how?
Our lawn care experts have created a program that offers nourishment to promote growth from the roots up while eliminating weeds and crabgrass. The best part is that these services are tailored to every individual lawn. No more cookie-cutter lawn programs. We know that every lawn is unique and that's just the type of service that you'll be getting, unique.
We're here to boost your curb appeal and help you get the most out of your lawn.
Here's what you can expect.
The Complete Lawn Care Program
When you opt for the complete lawn care program from New Frontier Lawn & Tree Care, you can expect premium results. We begin the treatment with our custom blended granular fertilizers at regular intervals. The idea is to provide natural feeding through the roots in order to ensure strong growth and a thicker, greener lawn. We include control-released nutrients to avoid surge growth and to allow your lawn to green evenly throughout the year.
In addition, our certified lawn care specialists will offer up tips for maintaining your lawn through proper watering and mowing techniques. After analyzing your yard, your lawn care technician may suggest additional services, including:
Crabgrass Control

Broadleaf Control

Insect Control

Grub Control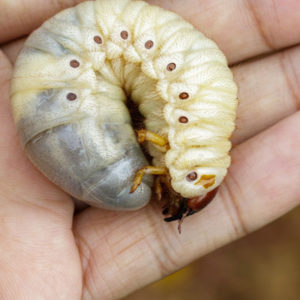 New Frontier Lawn & Tree Care goes head to head with crabgrass in your lawn. These persistent plants are no match for our state-of-the-art tools and products. In addition, we will go over your lawn a second time after every treatment to target broadleaf weeds. This double application approach ensures your lawn is weed-free, nutrient-packed, and healthier than ever!
If insects, such as sod webworms, billbugs, and chinch bugs are invading your property in Wichita, Kansas and the surrounding areas, New Frontier Lawn & Tree Care is here to help. Our experts are trained to recognize the damage caused by pests, establish a plan of attack, and then eliminate these hungry bugs from your lawn.
Winterizing You Can Count On
The cold Wichita winters can wreak havoc on your Kansas lawn if you're not prepared. Winterizing your lawn is important to build up your lawn's health so it can make it through these rough winters. Our lawn winterization treatment begins in the fall and will help stimulate root development, fostering deep root growth. It will also help speed up recovery from any damage due to heavy summer use, keeping your grass green and healthy deep into the season. Finally, our winterization treatment will help your lawn quickly bounce back from winter dormancy when spring arrives.
Optional Services to Spruce Up Your Lawn
Our comprehensive lawn care is designed to provide your green spaces with the nourishment needed, but there may be instances when your lawn needs extra attention.
Consider nourishing your lawn with these optional services:
Core Aeration: After seasonal heavy use, your lawn may be suffering from compacted soil. Aeration will help alleviate this by strategically removing small cores of soil. This will help keep thatch at bay, allow for better distribution of nutrients throughout the root system, and stimulate new growth in your healthy lawn.

Disease Control: Our certified lawn care technicians are trained to recognize the signs of lawn diseases. If your lawn is suffering from disease, we can help. We aim to keep your lawn healthy, year-round.

Seeding: Minimize patchy areas on your lawn with a variety of seeding options available, such as slice seeding or overseeding with aeration.

Flea and Tick Control: Keep your pets and loved ones safe from these pests, year-round.
Service Follow-up
All of our work is guaranteed. If you're ever not happy with the results of any treatment, give us a call. Our trained specialists will address any issues you may have, fixing the problem at no extra charge.
Why Should You Choose New Frontier Lawn & Tree Care?
New Frontier Lawn & Tree Care is the premium lawn care service in Wichita and the surrounding areas. We know the area and we know the community's needs. We customize our lawn care program to bring you green spaces you can admire all year long.
Give us a call today to learn more about how to enhance your curb appeal.
Contact New Frontier Lawn & Tree Care today to hear more about our
innovative lawn care services and solutions.
Contact New Frontier Lawn & Tree Care today!