Proudly Serving the Wichita, Kansas Area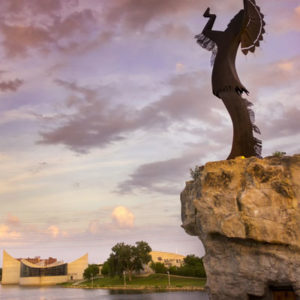 As a resident of Wichita, you know that the city is bustling with cityscapes and entertainment options; however, Wichita is also home to green spaces where your family can stretch out and enjoy the Great Outdoors.
New Frontier Lawn & Tree Care has over 30 years of experience serving Wichita residents and businesses. We offer comprehensive lawn care programs, perimeter pest control, tree and shrub care, and so much more.
You can see the progress as you're driving through suburban neighborhoods or admiring the ornamental trees and shrubs in the downtown area.
The Green Wonderlands of the City
Imagine taking a leisurely walk on the trails of Central Riverside Park or alongside the fishing lake at O.J. Watson Park in Wichita. You'll see lush, green lawns during the summer months, colorful foliage in the fall and blooming flowers in the spring. You can achieve this same beauty when you enlist the help of New Frontier Lawn & Tree Care.
Our experts will do their best to transform your green spaces into a park-like setting by utilizing granular fertilizer paired with crabgrass and weed control. We'll help you get a lawn that you can be proud of when you come home from work each day in Wichita.
Premium Services for a Variety of Service Areas
The professionals at New Frontier Lawn & Tree Care know the Kansas area. In fact, we've spent more than 30 years helping to maintain residential and commercial lawns with comprehensive programs that work. You don't have to travel far to see green when you enlist the help of our specialists who are certified in the state of Kansas.
Maximizing your lawn's beauty is not all we can do. New Frontier Lawn & Tree Care fosters your green spaces with: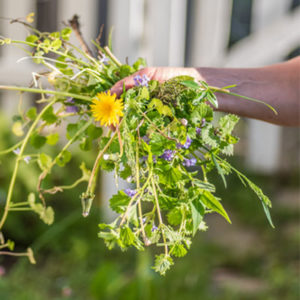 Granular Fertilization
Crabgrass Control
Weed Control
Surface Insect Control
Winterization
Grub Control
Tree & Shrub Care
Core Aeration
Perimeter Pest Control
Seeding
And Much More!
Contact us today to find out how you can model the green spaces you love and achieve a lush, green lawn you can boast about daily.
Contact New Frontier Lawn & Tree Care today to hear more about our
innovative lawn care services and solutions.
Contact New Frontier Lawn & Tree Care Today!